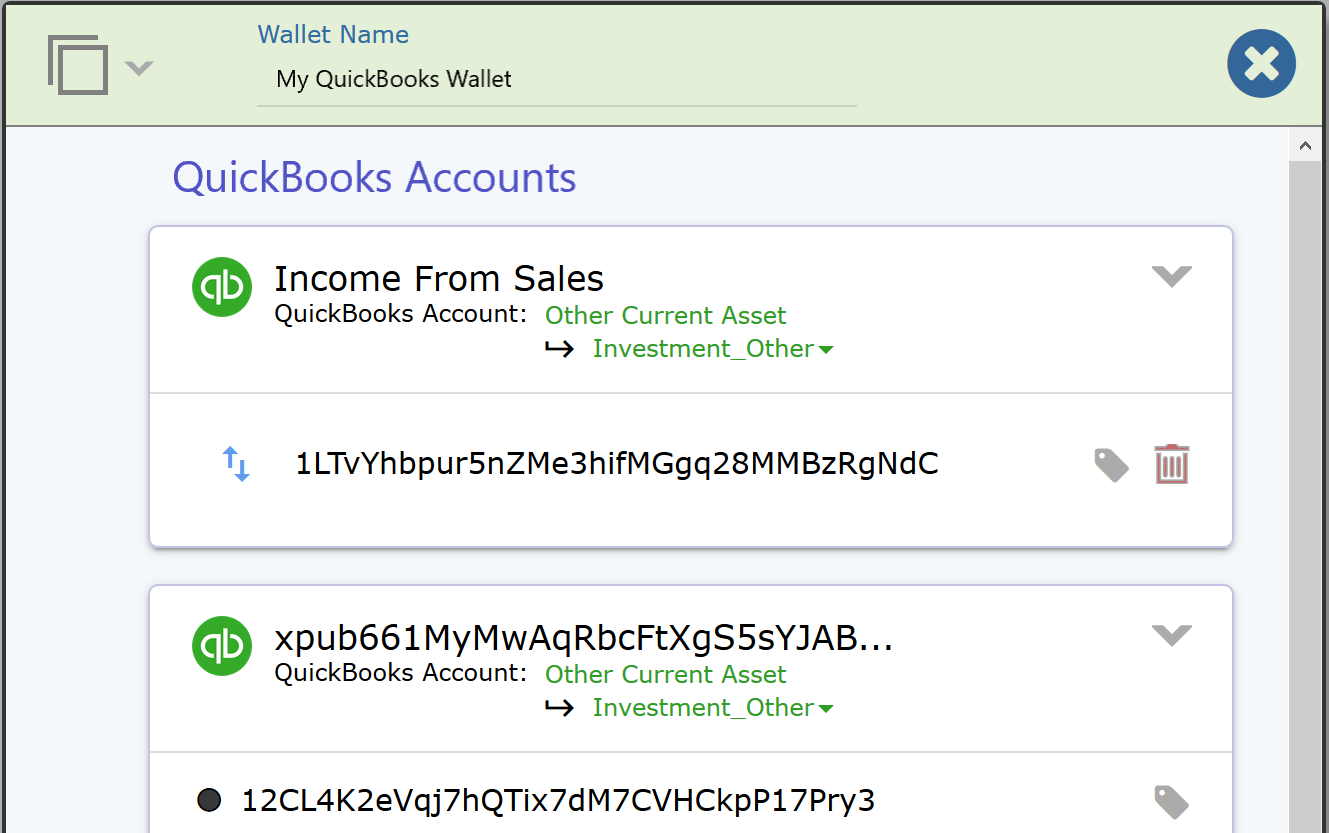 We have a full suite of accounting tools for the professional or hobbiest crypto user:
Free wallet tracker with client-side password encryption.
Tax prep for all cryptos+exchanges that runs and sources data completely within your browser.
QuickBooks transaction and tax sync published in the QuickBooks Online App Store.
A community of accountants to share knowledge and get help from.
Bitcoin invoicing, email notifications, excel export, xPub scanner, currency converter...
Learn more